Minstrel's Tales
Stories From a Guitar Case
Posted: 2 October 2017
On the outskirts of Ernakulam there is a very run down part of town. You might call it a slum. For the people who live there it is home, even though home may be a shack at the side of the road, that it is a precious, joyous place is evident in the faces of the people you pass on the street.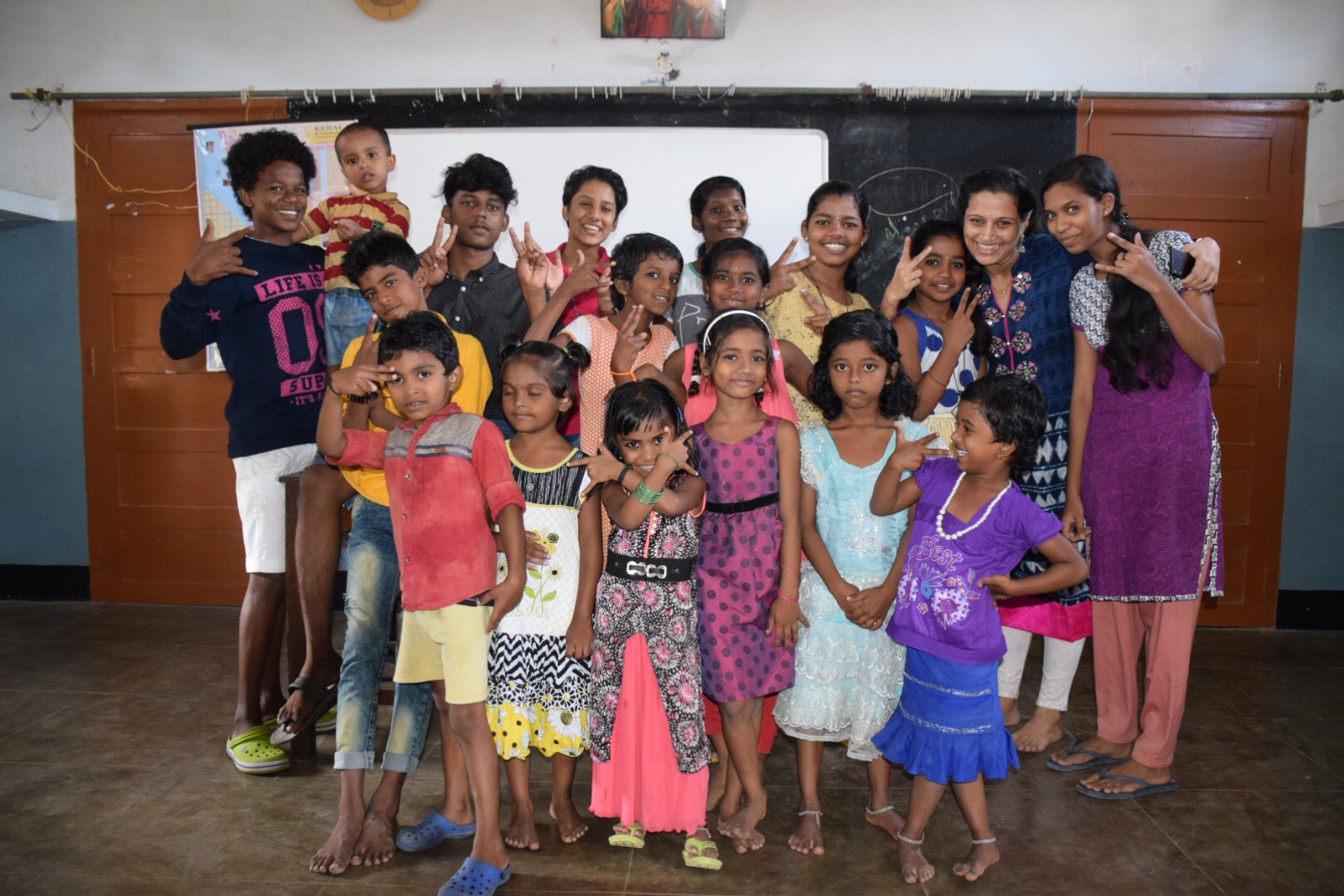 Hidden in a corner of the busy Udaya Nagar Road there is a small schoolroom where every day sisters from the Udaya Convent, under the guidance of Sister Anisha, provide somewhere for children to go to play and sing and dance away from the busy main road on which most of them live.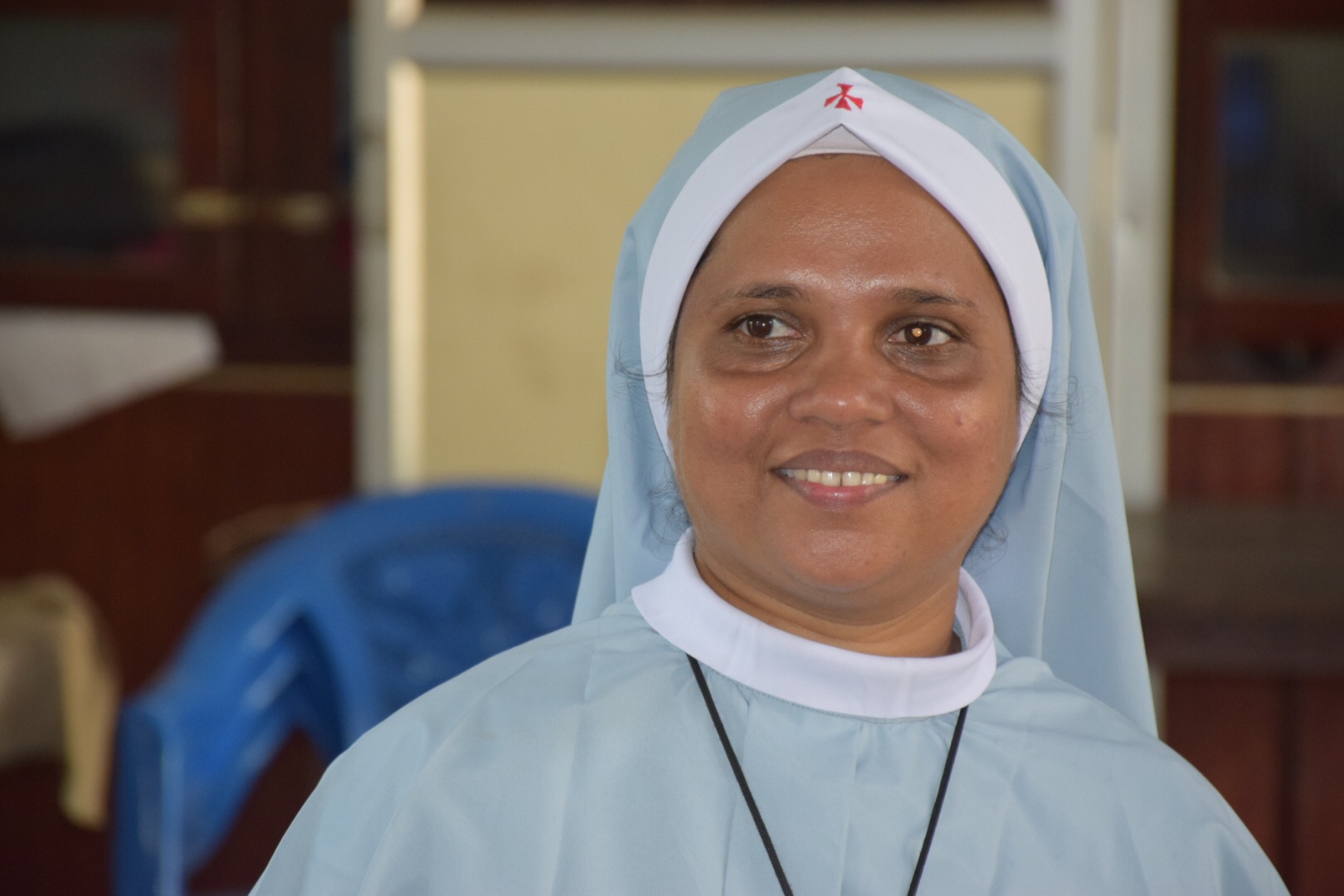 I was met today by Susheela Pai, a popular, well known performer and teacher of classical Indian dance who gives freely of her time and talents to teach the children the importance of dance and movement. Her philosophy about the importance of movement is summed up simply in a story she tells in which a small boy was wondering why his grandmother was always lying in bed. 'She has air to breathe, and water to drink and she is fed her food of choice and she is surrounded by family who love and care for her so why is it that she feels so low?' Susheela ends the story by giving the answer. 'Because there is no movement. People must keep moving. It s as important as the basic necessities of life.'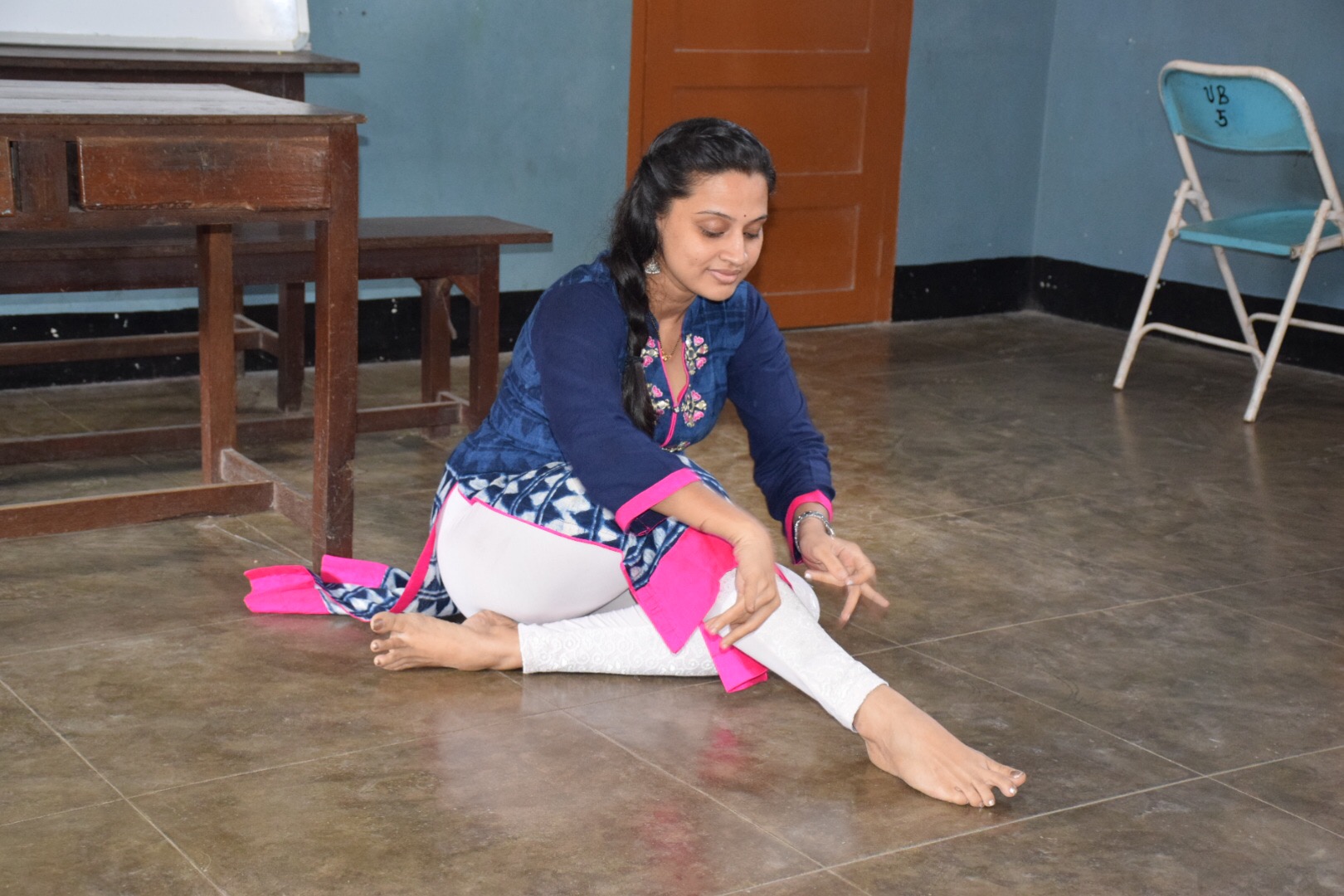 The children here were wonderful. Smiling and happy and eager and willing to learn new songs, even songs in a foreign language. I was able to sit with about 20 children, aged from about 5 to 13 or 14 and we went through some of my favourite children's songs from Tom Paxton's 'Going to the Zoo' to Woody Guthrie's 'Car, Car' to what is fast becoming a favourite everywhere in Kerala, 'Coulter's Candy', changed to Chocolate Candy for ease of understanding. Children here love chocolate and they love the song.
Ally, bally, ally, bally bee,
Sitting on your ama's knee.
Crying for one rupee
To buy some chocolate candy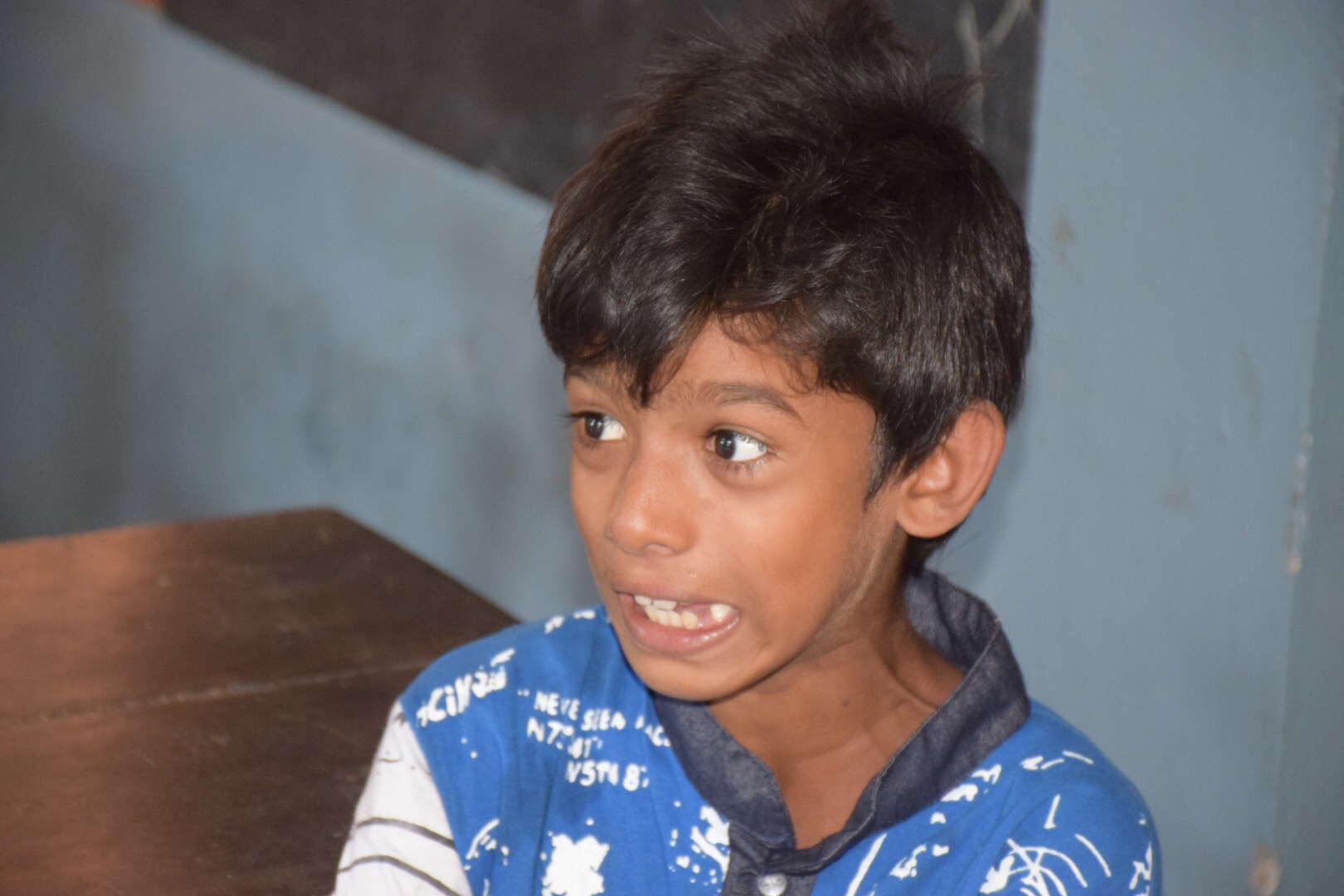 As we were getting to the end of our time together it was decided that I had to be taught a song in the local language of Malayalam, the only palindromic mother tongue in the world. It was a song about building a boat from the wood of the flower tree.
Njanum, njanum, endalum,
Aa naalpadhu perum,
Poomaram kondu kapplundakki.
Which translated means;
Me and my people,
Those forty people,
Made a boat out of the wood of the flower tree.
All things considered I think I managed not too bad.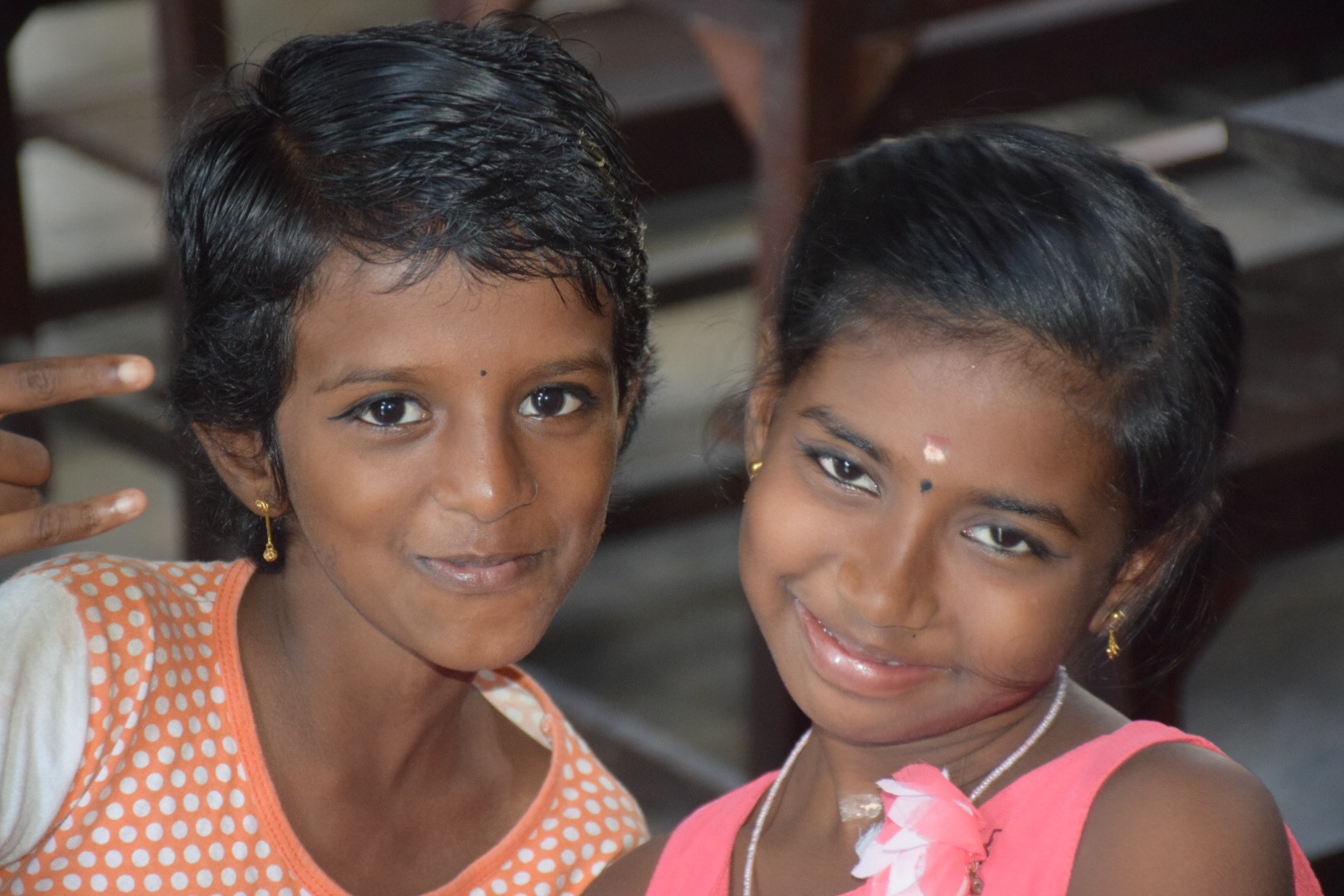 In the film 'The Best Exotic Marigold Hotel', the unhappy Jean Ainslie (Penelope Wilton), recoiling in horror in India and retreating into a bitter negativity, asks Graham Dashwood (Tom Wilkinson) what it is he likes about India and what is it he can see that she cant. Dashwood replies, ' The light, the colours, the smiles. The way people see life as a gift and not a right. All life is here.' Later on in the film Evelyn Greenslade (Judi Dench) says, 'India hits you like a wave. If you resist you will be knocked down. But if you dive into it, you will be all right.'
Everywhere you look in India you see that light and colour and those smiles. At every corner there is a potential wave coming right at you. Waves that take the form of sights and sounds and smells, some you wish you had no experience of, but waves that will knock you flying unless you meet them head on and dive in. And when you come up for air you know that whatever the wave it has enriched your life.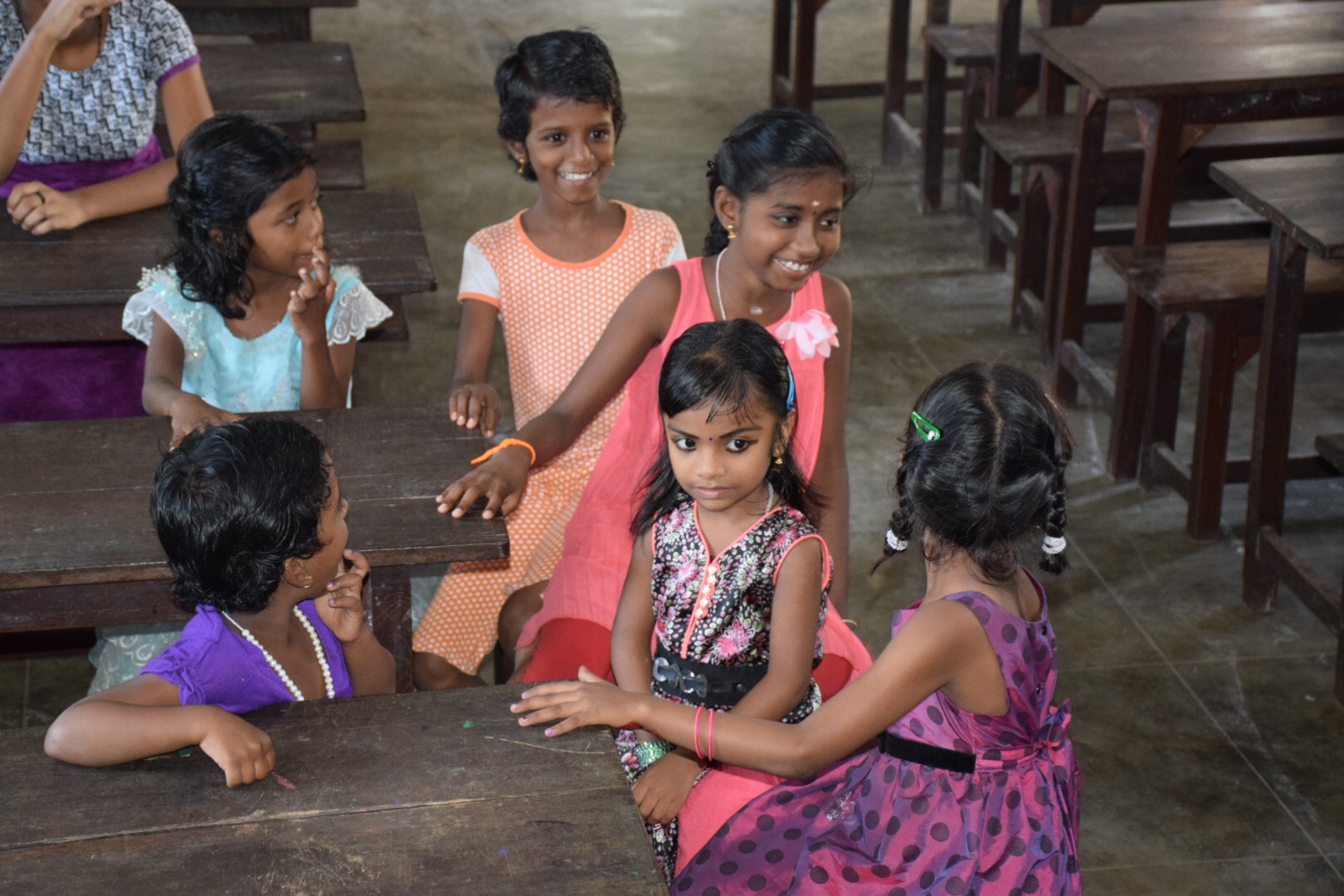 Posted: 1 October 2017
Suddenly the first leg of my journey was over and I was carrying Passepartout through Dubai airport at midnight and trying to understand why, in such a religious country, the busiest temples were the ones dedicated to consumerism. And of course there is shortage of willing disciples eager to sit at the feet of the all-knowing gurus of greed and learn and feast. While waiting for my flight to be called I sat in a café and had a very bad, over-priced coffee and as I waited a husband and wife passed me. It was interesting to see that while she was wearing a full black burka, nothing wrong with that, her husband was wearing the very latest in western fashion complete with Nike trainers, skinny Levi jeans and a tight fitting GAP t-shirt. Nothing wrong with that either I just found it odd that while one partner adheres, or is made to adhere,I don't know which, to a strict code of faith, the other seems to be able to please himself.
After a four and a half flight I landed at Cochin International Airport. There are three things you cant help notice about Cochin Airport. The first is that as you prepare to land you can see, shimmering in the sunlight in a green field almost 50,000 solar panels because in August 2016 Cochin Airport became the first airport in the world to be completely powered by solar energy producing 18 million units of power a year. In a country which has so much sunlight and where over 300 million homes still don't have any access to power this kind of project could bring a little light into the lives of so many people.
The second thing that strikes you immediately you step out of your air-conditioned cocoon is the heat and humidity. It just reaches out and embraces you in a big 'Welcome to India' hug. It really is breathtaking.
The third thing you are aware of is that no one, apart from airport staff and travellers, are allowed inside the terminal building. Excited hellos and tearful farewells all have to take place on the other side of a perimeter fence patrolled by tall, turbaned security guards. Armed, bearded and Bollywood handsome it was clear that these men were in charge and that no one was going anywhere they weren't supposed to. As I was just about to find out.
For some reason my e-visa had an extra didget in my passport number. I had written to the authorities who wrote back and assured me that I had nothing to worry about and that it would be accepted. Thankfully, after a bit of extra checking and some very disparaging looks from the immigration officers I was allowed in. I think I was so relieved I completely forgot to pick up my luggage and only remembered it when I was half way across the car park. Back at the arrivals exit where I explained to the aforesaid security guard that I had forgotten my luggage and could I go back and get it. Disdain is not the word to describe his look. More pity than anything else but I could tell he was really thinking that here was a nation of people who governed us for decades and they cant even look after their underpants. Thankfully he let me back and my case and I were soon re-united.
There is always a danger when you book a hotel on line that it will not quite match up to the glowing description on whatever website you found it. So far in my travels I have been very lucky and never had a really bad experience. That was all about to change.
What can I say about the Fort Castle Hotel that hasn't already been said? Well, quite a lot, actually, if their website blurb is anything to go by. The building itself was stuck down a back alley which was essentially a dumping ground for anything and everything and the rooms were dirty and smelly with peeling, cracked walls and broken tiles on the floor and an air conditioning unit which was hopelessly inadequate although the manager assured me that it would function well with the door closed. The bathroom was filthy with more broken tiles and a shower that refused to work. To be fair the bed seemed comfortable enough and the bedding was clean but there was no way I could stay there. I can put up with most things but not having a shower that works is not one of them. I went to reception and cancelled my booking.
As we were sorting through the cancellation paperwork the elderly receptionist told me that his cousin had a nice homestay and they may have a room available. Calls were made and I was asked if I would like to look at what they called their penthouse suite. By this time I had been on the go for well over 24 hours and I had had to deal with immigration officals, armed security guards and a horrible hotel room. All I wanted was a clean room with a decent shower and a clean bed, but what I was shown was so much more. It was indeed a penthouse suite with a kitchen, a small sitting room, a lovely bedroom and bathroom, a balcony and fully functioning air conditioning and shower. I could have wept with joy. Reds Residency Homestay on the outskirts of Fort Kochi is a little gem and the hosts, Maryann and Philip d'Souza are a delight to know, helpful and welcoming. It made getting a bad hotel room worth it.
Posted: 1 October 2017
Ever since I was a boy I have suffered from a little known condition called dromomania. Severe as it may sound it is not at all life threatening, in fact many may say it is life enhancing. Dromomania is defined as an uncontrollable psychological urge to wander. There are many who are afflicted by this malady, and I include amongst my fellow sufferers Michael Palin, Paul Theroux and the incomparable Elizabeth Jane Cochran, who is perhaps better known by her pen name as Nellie Bly, an American journalist who is best known for a record breaking trip around the world in 72 days thus proving that anything Fogg could do, Bly could do better. One famous dromomaniac was a gas-fitter from Bordeaux named Jean-Albert Dadas who would suddenly set out on foot to places as distant as Prague, Vienna and Moscow without apparently any memory of where he had been or what he had been doing.
According to George Baillie in 'It's a Wonderful Life', a frustrated dromomaniac if ever there was one, the three most exciting sounds in the world are anchor chains, plane motors and train whistles and there is certainly something utterly compelling about travelling. Busy airports and railway stations are places full of anticipation about what this particular journey may have to offer. Unless of course you have just missed your train or you have just been told that your flight has been cancelled indefinitely, then they become temples of frustration, but even those long delays and missed connections add to the overall excitement in travelling.
Little did I think as I left Glasgow airport last October, after returning from what was truly a life-changing experience in India, that in less than a year I would be making a return trip to Kerala to work with TAOS, a local arts foundation which aims to take music and art into schools in Kochi.
To help with this work and, like Phileas Fogg and Michael Palin before me I will need the help of my own Passepartout. Both of these legendary dromomaniacs set great store in their respective Passepartout's and felt them to be absolutely essential to the journey. Fogg's Passepartout was his valet/travelling companion, while Palin's was a five man team for the BBC. Mine will be quite different. In fact it wont even be human. My Passepartout will be my Martin 00028 guitar, a beautiful blonde lady who may not be much good when it comes to helping to carry bags but is in a class of her own when my spirits need lifting.
61-63 of 63 blog entries