Welcome to Bill Adair's Official Website
KERALA PRIZE DRAW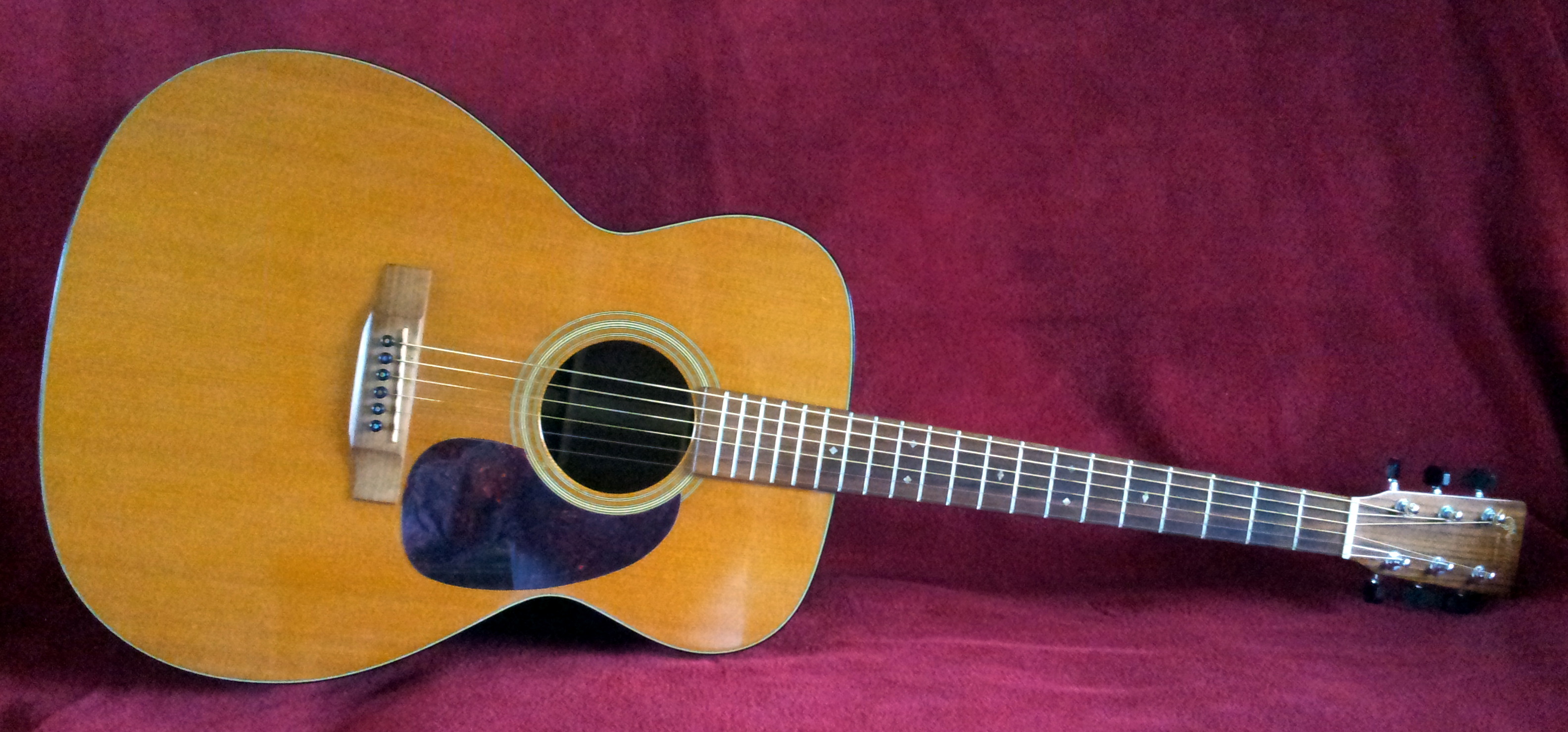 A once-in-a-lifetime chance to own this magnificent Martin J18 guitar and, in the process, help underprivileged children in India.
Next year I am going to India to work with street children in Kerala, an area where there are over 200 slums and children have no access to arts education. My time will be spent on arts projects which enable children from difficult backgrounds to express themselves and develop self-confidence through music, storytelling, drama and creative writing. Although this is voluntary work and I am giving freely of my time, this project costs money. In order to meet some of these costs I am offering this beautiful Martin guitar as a prize in a Grand Prize Draw. All the proceeds from the draw will go to funding my work in India.
The J18
One of my prized guitars and named 'Rory' after blues guitarist Rory Block.
Solid Mahogany back and sides, spruce top, rosewood fingerboard, original chrome tuners with ebony buttons and fitted with a Fishman under saddle pick up.
This is a very rare guitar. Martin only produced 312 of this model and as there will only be 250 tickets available you have a great chance to own a piece of Martin history!
£10.00 per ticket
You can buy tickets directly from me, by post or by using Pay Pal. My email address for Pay Pal is mail@billadair.net
The draw will take place on Sunday 4th October at the Ingleton Folk Weekend and the winner announced at the festival and on my website: www.billadair.net.
Don't miss out on a great chance to own a Martin guitar and help street children in India.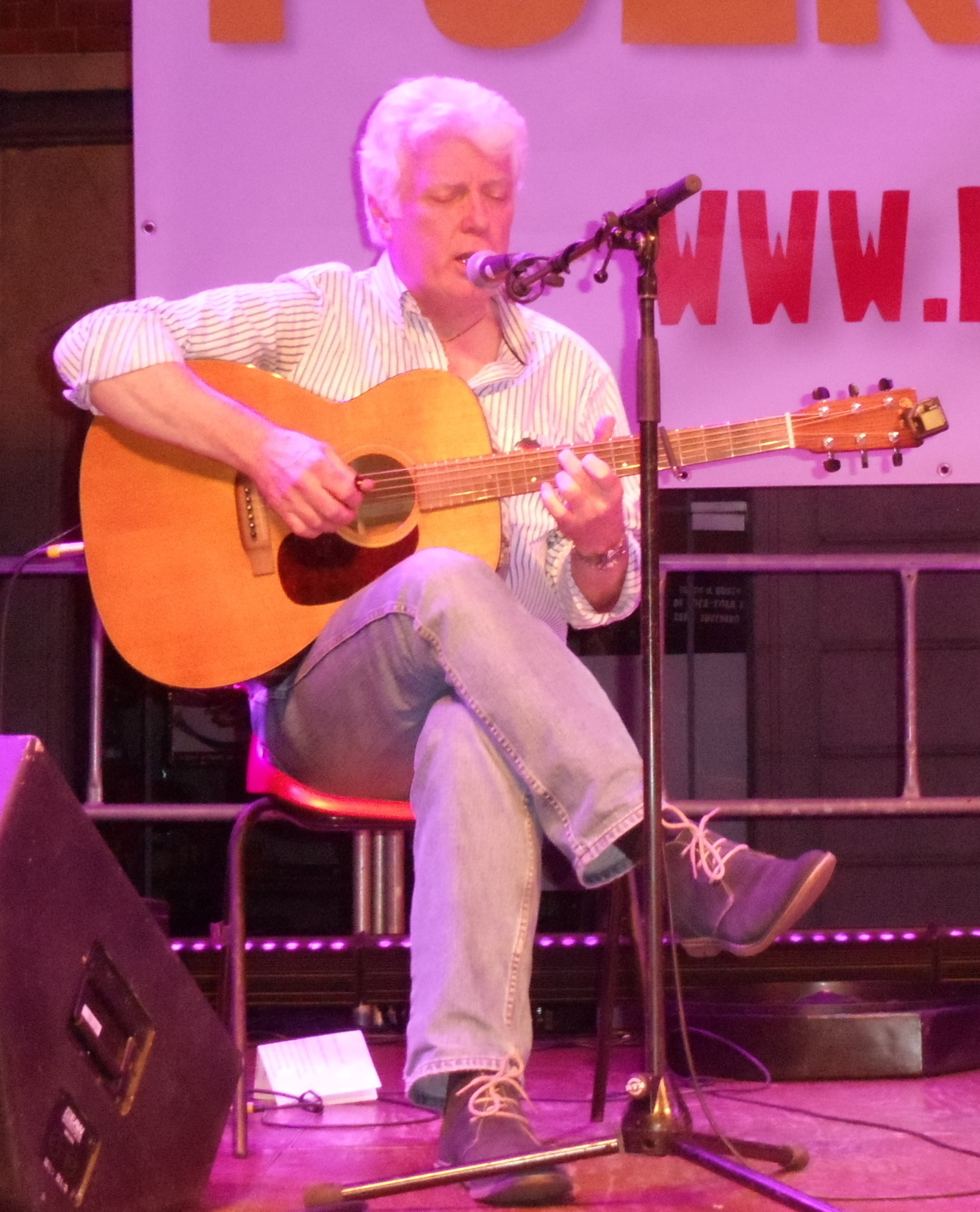 "A phenomenally powerful songwriter"
Folk Roundabout
"(Along The Miners' Rows) summon(s) up and celebrate(s) the rich cultural history of central Scotland's now-vanished mining communities"
The Herald
"UNMISSABLE!"
Edinburgh Festival Fringe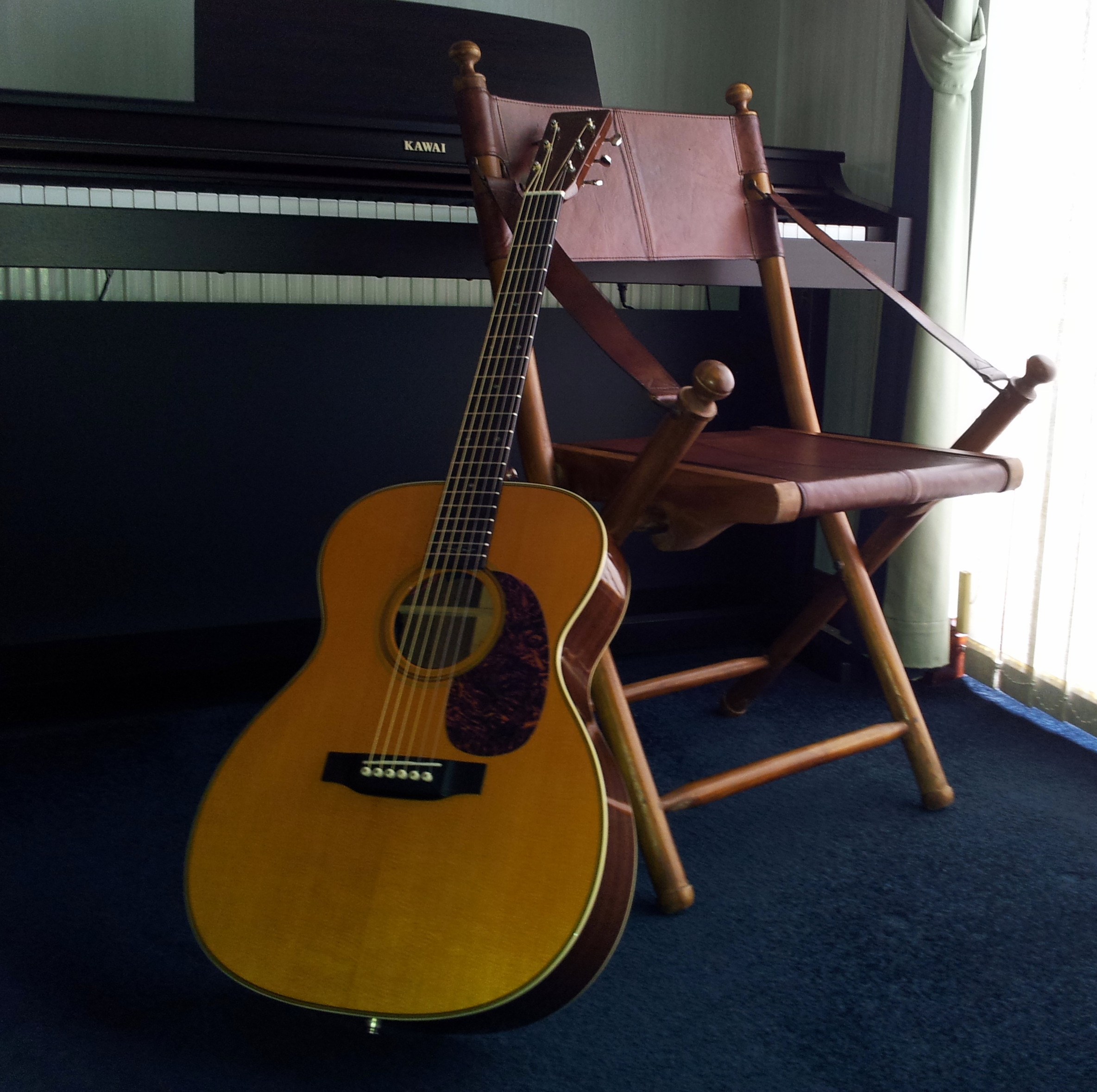 As someone who performs sitting down, I have struggled to find a chair that is both comfortable and just the right height to suit my playing style. That was until I visited Andrew and Kairen Bradley's store 'Capella' in Settle, where I immediately fell in love with their Bradshaw's Campaign Chair. I decided right away that I must have one for my concert performances. It is comfortable, easy to transport, and looks great both at home and on stage.